Bees are our Business!
Make us your source for Raw Honey, Spring Nucs, Pollination Services, and Beeswax
At Merrimack Valley Apiaries we are beekeepers! We raise both the queens and the bees, which in turn produce the honeys that we sell. Being among the nation's largest beekeepers enables us to transport our bees to crops and honey producing regions nationwide. Merrimack Valley Apiaries is a family farm operating for over 50 years, with experience covering three generations. Each year our farm produces over one million pounds of raw honey. We are able to provide our customers with raw varietal honeys that are local to the region in which they are produced.
In addition to raw honey production, we sell replacement and starter nucleus hives in the spring. We are also major crop pollination contractors for California almonds, blueberries in New Jersey and Maine, cranberries in Massachusetts, and apples in New York, New Hampshire and Massachusetts.
No matter what product or service we provide, our goal remains the same, to provide our customers with only the very best available.
Need Beeswax?
We sell beeswax raw as well as filtered. Available for pick up at our Billerica Location. ORDER ONLINE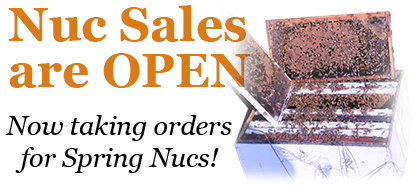 Check out our Raw Varietal Honey
Free Shipping on all Case Orders!
Raw Light Wildflower Honey is now available in a 2-gallon pail (20 lbs.). This pail is available for shipping. This makes stocking up on this honey much easier! Available online and for pick up at our Billerica Location.
Pollination Service Demands Experience
For over sixty years, our mission has been to provide crop pollination services to our customers to further ensure their success. Merrimack Valley Apiaries was incorporated in the 1950's by Andy Card Sr. to bring pollination services to the local apple, blueberry, and cranberry growers of New England. When Andy Card Sr. retired from the company in the 1980's, Andy Card Jr. and Crystal Card expanded the operation. In 1988, Merrimack Valley Apiaries became the first commercial outfit to ship bees to California from Florida and South Carolina for the almond pollination. Since that time, the farm has expanded to over 26,000 colonies of honeybees. Today, after providing pollination services for five decades, Merrimack Valley Apiaries has brought the third generation of Cards into the business.
We are committed to bringing the best pollination service to all of our growers nationwide. Presently, our customer list includes some of the largest fruit and nut growers in the country. References are available and inspections are both anticipated and encouraged.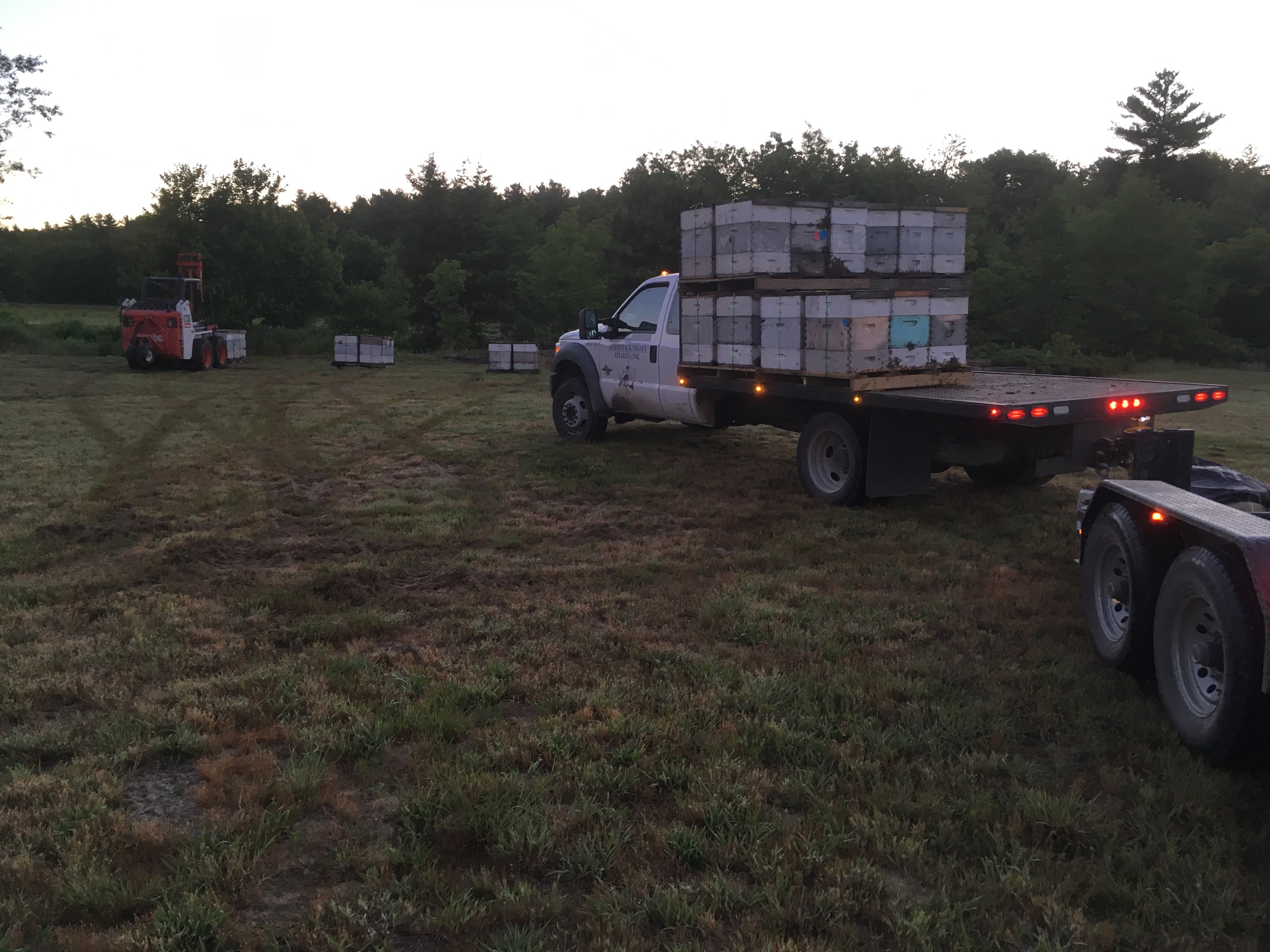 New Jersey Blueberries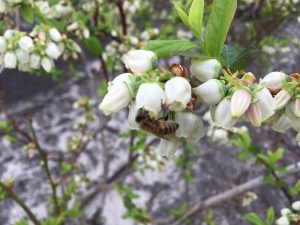 We have been Pollinating blueberries in NJ for over 30 years. We are well equipped to handle the timing demands of mother nature.  Our Hive numbers elevate the need for excessive splitting to make necessary numbers for pollination commitments.  This results in stronger bees when you need them.  
• We own and operate over 30,000 hives
• We re-queen 100% of our bee hives each year
• Our brood/hive ratio is among the highest in the industry.
• Remember when choosing your pollination service that strength, logistics and experience allow us to keep our pollination promises.